NFF Opens Investigation Into Salisu Yusuf's Bribery Case
No sooner has the dispute over the leadership of Nigerian football been resolved with Amaju Pinnick restored as its president than the federation has been rocked by bribery allegations involving a prominent member of the Super Eagles' coaching team, Salisu Yusuf.
Yusuf, assistant to national coach Gernot Rohr at the World Cup, has become involved in the scandal that brought down Kwesi Nyantakyi, the second most powerful person in African football and head of the Ghanaian FA who appeared to be pictured in a BBC documentary accepting a $65,000 bribe after meeting with an undercover reporter posing as an agent seeking to sponsor the Ghanaian football league.
Reports in Nigeria say Yusuf, who also doubles as head coach of the country's Olympic football squad, was also caught up in the sting and was filmed collecting a $1,000 bribe from the undercover journalist, Anas Aremeyaw Anas, allegedly in exchange for selecting certain players at last year's WAFU Cup and the African Nations Championship in Morocco earlier this year.
After initially staying silent the NFF admitted that it "has commenced preliminary investigation into the matter to assist the Committee on Ethics and Fairplay."
The short statement was signed by NFF's director of communications, Ademola Olajire.
SEE ALSO: Neymar Admits 'Exaggerated' Reactions at World Cup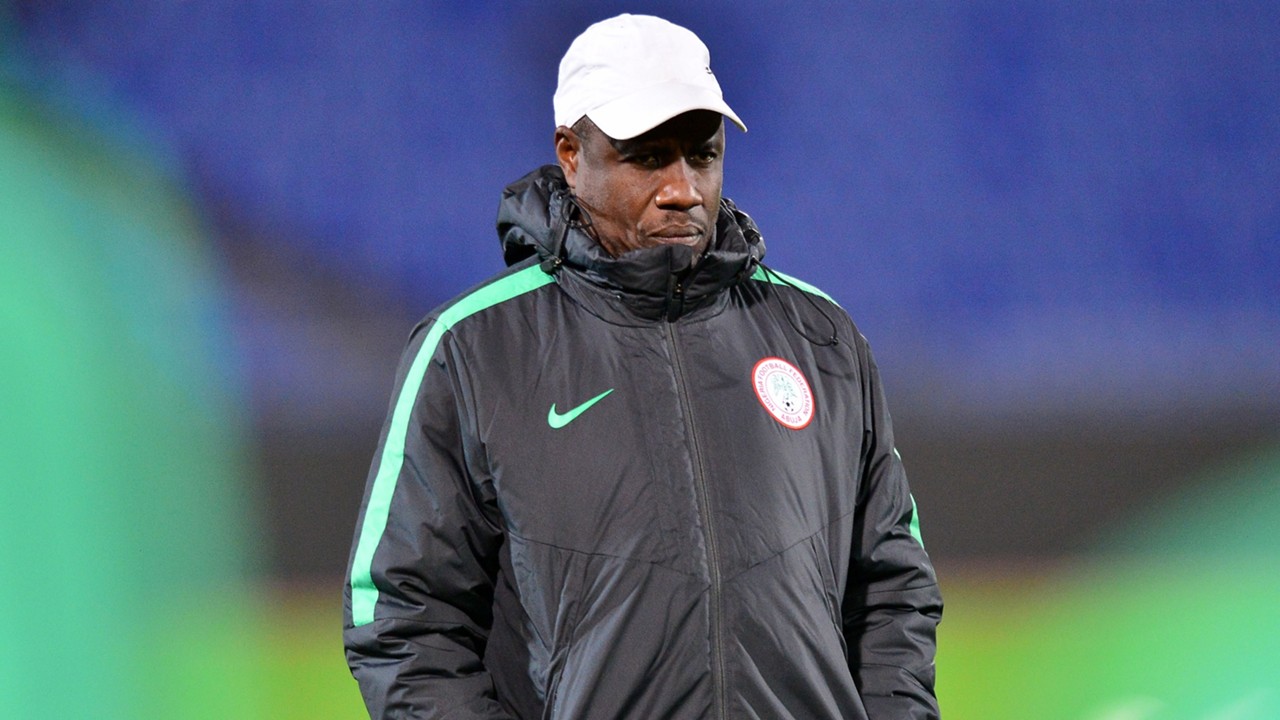 On his part, the embattled coach, who is reportedly undergoing medical treatment in London, insisted he had not erred in any way. He said he did not ask for money, that players were picked on merit and consistency and that he did not break any FIFA rules.
"Be that as it may, I did accept cash handed to me by one of the said football agents, which I later discovered, upon checking, to be $750 and not $1000," he admitted. "It was a gift and not a bribe."
"My understanding of the FIFA and NFF Codes of Ethics …. is that gifts of any kind could be accepted by persons bound by the codes which are: of symbolic or trivial value; exclude any influence for the execution or omission on an act that is related to one's official activities or fall within one's discretion; are not contrary to one's duties; do not create any undue pecuniary or other advantage and do not create a conflict of interest."
The names of the players have not been disclosed and Yusuf is being supported by Nigeria Football Coaches Association which, in a communique signed by its chairman, Ladan Bosso, said: "It is clear to the blind that the coach's stand wasn't distorted by the 'triviality' of the pecuniary gift made to him."
"Prior to the issuance of the gift, the players in question had already made the team and were in fact among the pillars of the team. We do not think that the integrity and reputation of football has been affected by this."
SEE ALSO: Zlatan Scores First MLS Hat-trick In LA Galaxy's Struggle Win Against Orlando City