5 Kitchen Interior Designs For Those Conscious Of Quality
Do you know it is always favorable to welcome the new year with changes that enhances the feeling of a new beginning? So, why doesn't the change start from your kitchen where you spend a good deal of time?
Today, kitchen interior design is more about simplicity and function. In this article, we present you 5 of the most stylish and practical kitchen design trends for 2019.
Versatile Navy: Its versatility means it's a color that can adapt to both modern and traditional surroundings.'

Bespoke Storage: Ceiling height cupboards and tall units with overhead cabinets offering reams of additional storage will be a big trend
Multifunctional Trough Sink: The multi-purpose integrated trough sink hasn't lost popularity, it quite helpful.
With entertaining in the kitchen being a key function, wine racks and wine coolers are now seen as kitchen must-haves.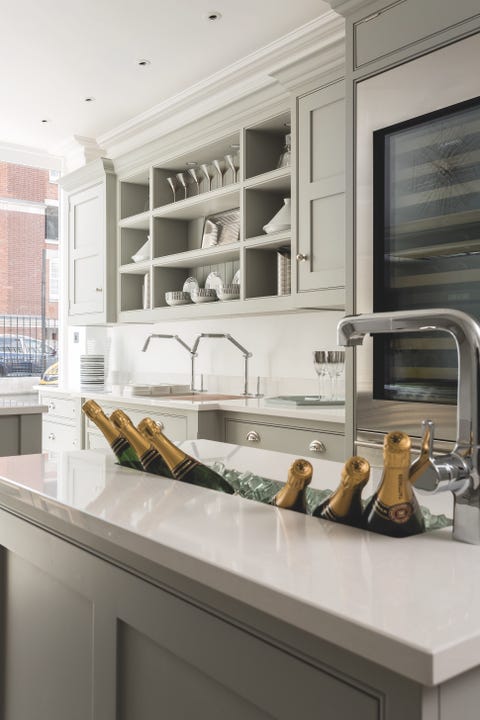 The Terrazzo touch

Terrazzo is one of the kitchen design that is hard-to-resist, the composite material itself is not new; it has been used as floors and walls treatments in hospitals, schools, etc.

Suspended lighting
Don't Miss: Mavin Just Fainted, Pray For Us To Recover—Don Jazzy